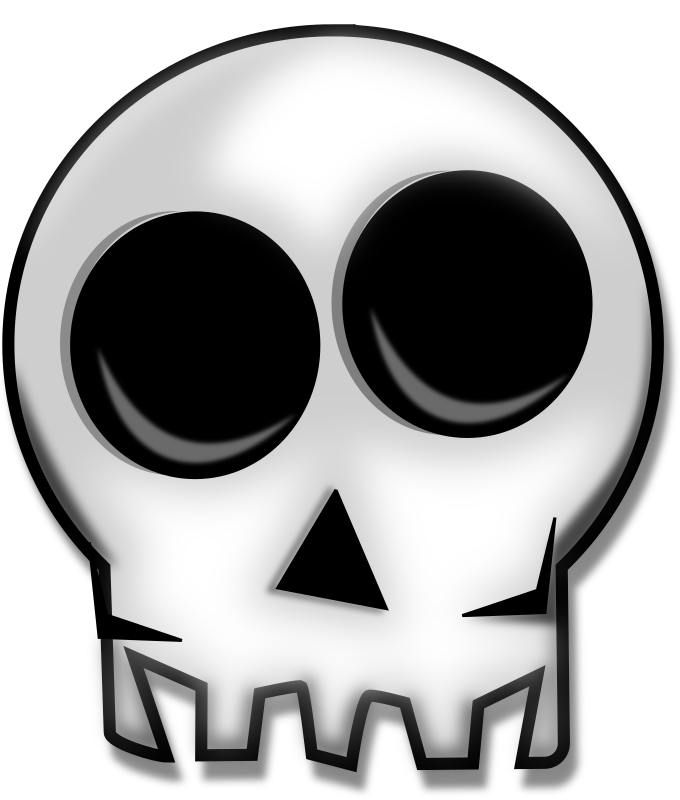 Feraliminal Skull Remix
by Merlin2525 - uploaded on February 18, 2012, 10:34 pm
A remix of the neat clip art by Feraliminal. The original file is feraliminal_skull.svg Added a shadow and some shading. NOTE: THE SVG IS CREATED CORRECTLY, BUT PLEASE USE INKSCAPE TO CREATE A PNG VERSION. FOR SOME ODD REASON IT DOES NOT GENERATE PROPERLY HERE.



Install Inkscape from http://inkscape.org



Start Inkscape.

On the menu bar, select

[File > Open]



select the SVG file you downloaded into Inkscape.



On the Menu Bar

[File > Export Bitmap]



Choose the file format and set the dots per inch (dpi). It's that easy!
Tags

bones calavera crane craneo de death deces esqueleto huesos mort muerte os skeleton skull squelette tete

Safe for Work?

Yes