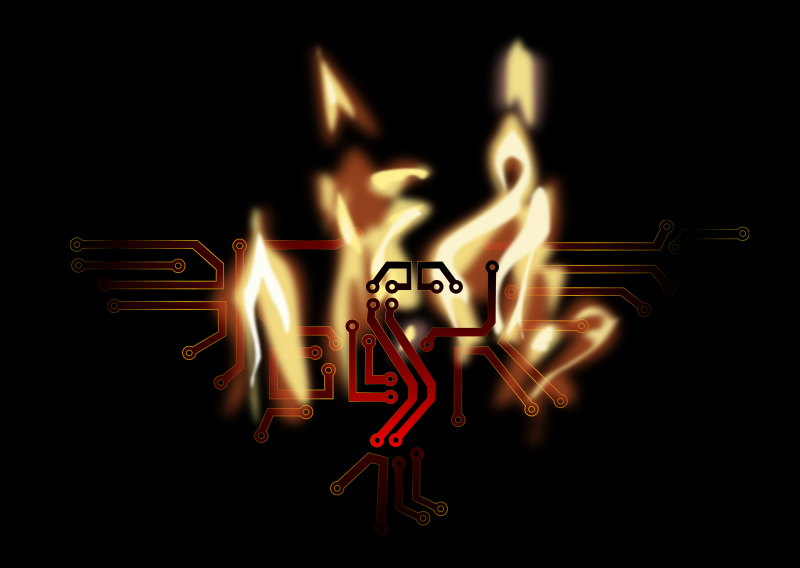 Techburn
by symbolicM - uploaded on March 5, 2013, 2:15 pm
... "Time is the fire in which we burn," - Delmore Schwartz

and our image is reincarnated daily through our use of technology.

the flames only get brighter as blue chips chant Moore Moore Moore .



Originally designed as an EVE online alliance logo, but it was never paid for or used. Now open for your delight and entertainment. I'd appreciate you copying me in on any content you derive from it.



Feel free to contact me for any quick Inkscape traces or projects you have on offer.
Tags

Safe for Work?

Yes