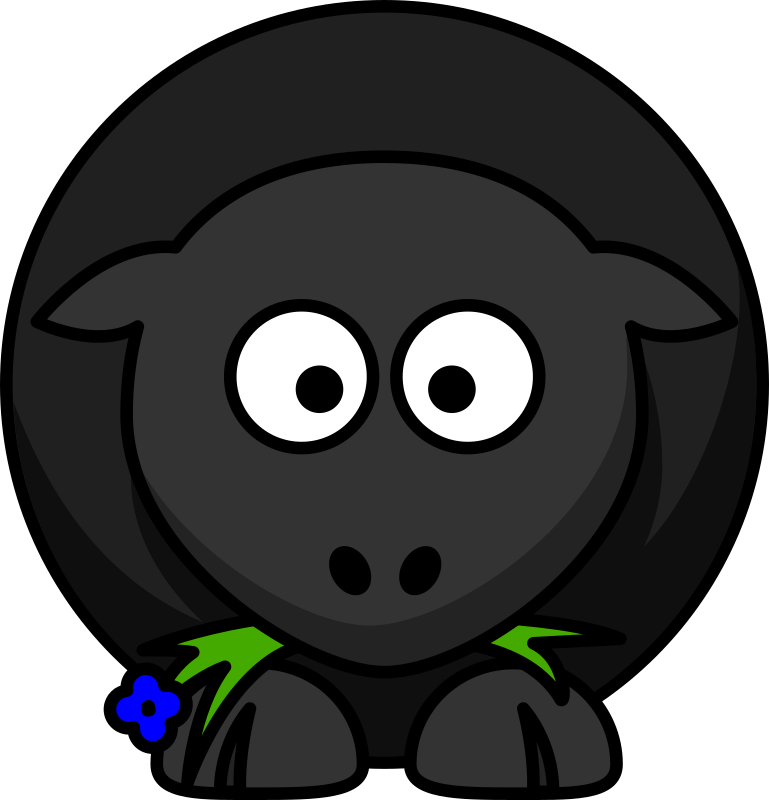 Cartoon Black Sheep
by Schplook - uploaded on February 8, 2014, 11:30 pm
A simple remix of lemmling's Cartoon Sheep.

I just changed it to a black one because I'm making a kids' song book, and I needed an image for 'Baa Baa Black Sheep.'

This is also a fix for the other version I uploaded. I made a mess of that one because it was the first time I tried editing an SVG file, but this one should be fine. If not, send me a message.
Tags

Safe for Work?

Yes