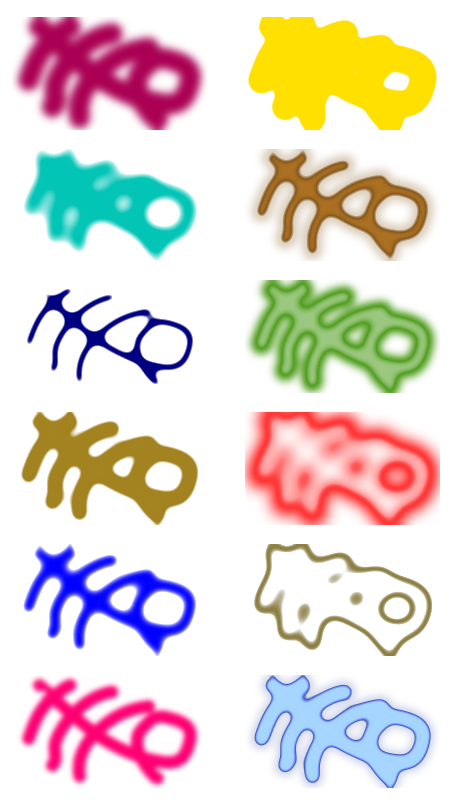 Blur Effects
by ivan_louette - uploaded on November 12, 2008, 2:46 pm
A set of blur effects and blur profiles for line or shape drawing. They add an organic or liquid look to drawings.



Tip : select one of them and resize it to the line width you want use for your drawing. Then, keeping it selected, hold down the Shift key and draw. Afterwards, select all its nodes and delete them to remove it from the drawing.



Colorizable, modifiable.
Tags

Safe for Work?

Yes