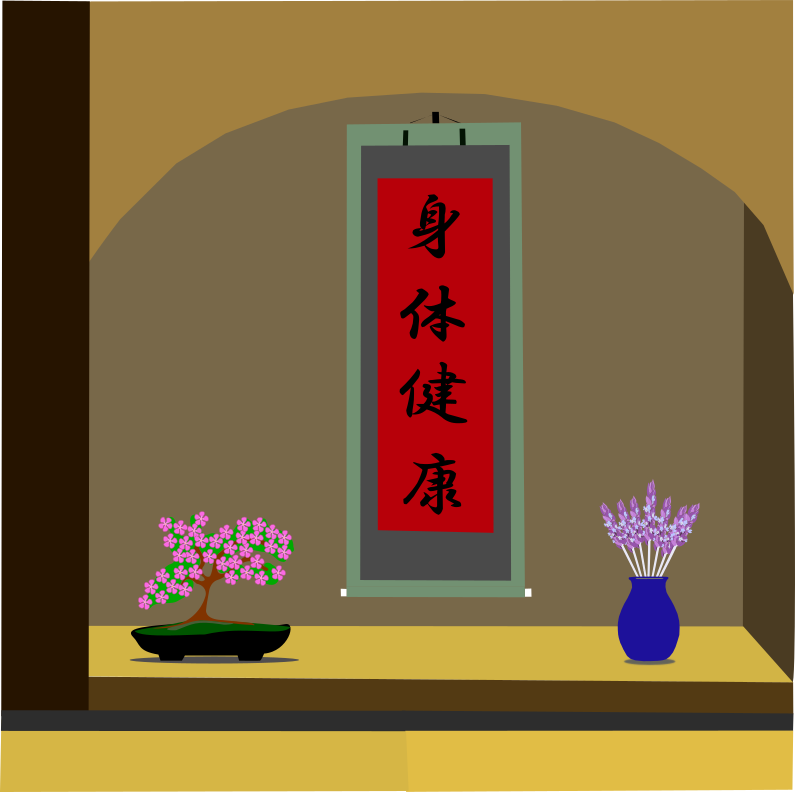 shēn tǐ jiàn kāng (身体健康)02
by yamachem - uploaded on February 5, 2015, 11:35 pm
the new year's salutation which means "I wish you healthy this year". 



the remix of "shen ti jian kang"

I added flowers for the scene to be more gorgeous.

and,I used the clipart called "bonsai_01" created by jpenrici in

August 2014.

you can see it on the left side.

Thanks.
Tags

Safe for Work?

Yes