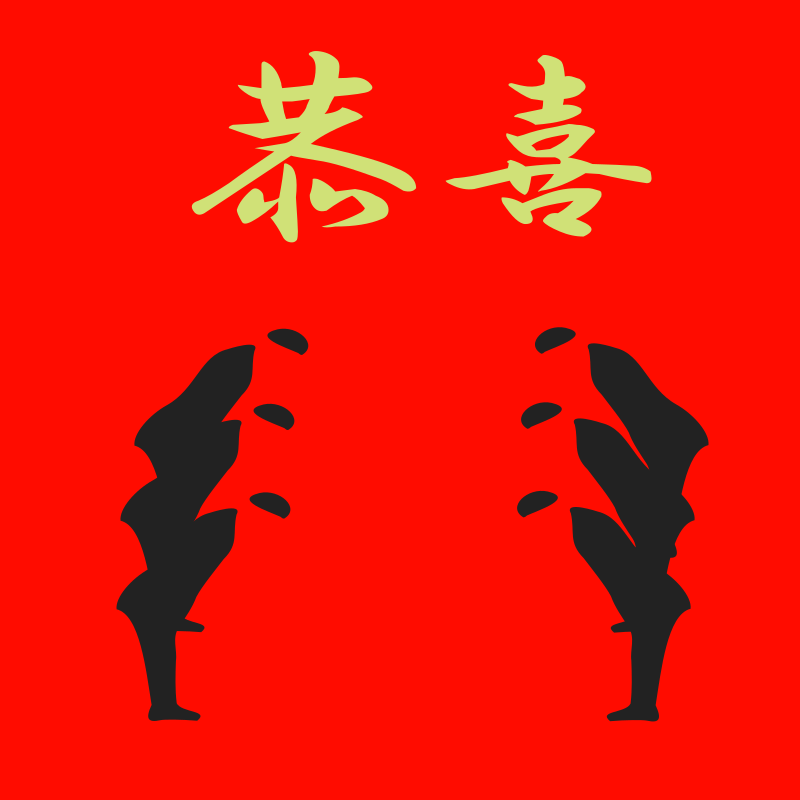 gōng xǐ 02
by yamachem - uploaded on February 27, 2015, 12:43 am
The salutation for the Chinese new year 2015.

 "gōng xǐ " means "a happy new year"   

I hope you could use it to entertain or please others like customers if you are doing e-commerce.

and it seems suitable in real shops or stores like Chinese restaurants or hotels and so on.
Tags

Safe for Work?

Yes