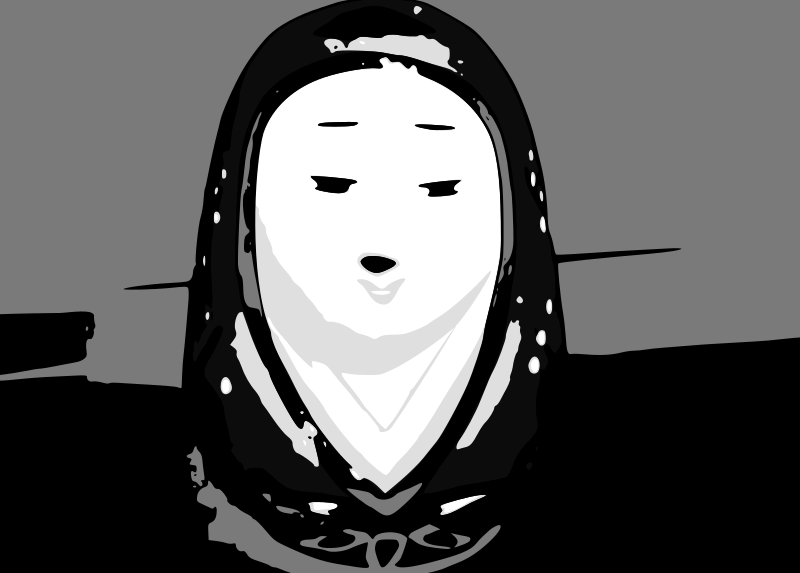 Daruma-doll-monochrome
by yamachem - uploaded on April 1, 2015, 4:00 am
This is the remix of "Daruma-doll-female" which is uploaded in monochrome.

This image depicts a folk-toy-doll called "hime-daruma" which is a female version of "Daruma".

"hime-daruma" is a female Daruma doll.

"hime(ひめ in hiragana or 姫 in kanji)" in Japanese means "princess" in English.  

"hime-daruma" or "姫だるま" in kanji and hiragana has been made as a folk toy at Tketa-city ,Ooita Prefecture in Japan.

The original image is into the Public Domain.

you can see it here :     

http://ja.wikipedia.org/wiki/%E7%AB%B9%E7%94%B0%E5%B8%82#/media/File:Himedaruma_taketa.jpg

I made it through Trace Bitmap in inkscape.

Thanks.
Tags

Safe for Work?

Yes