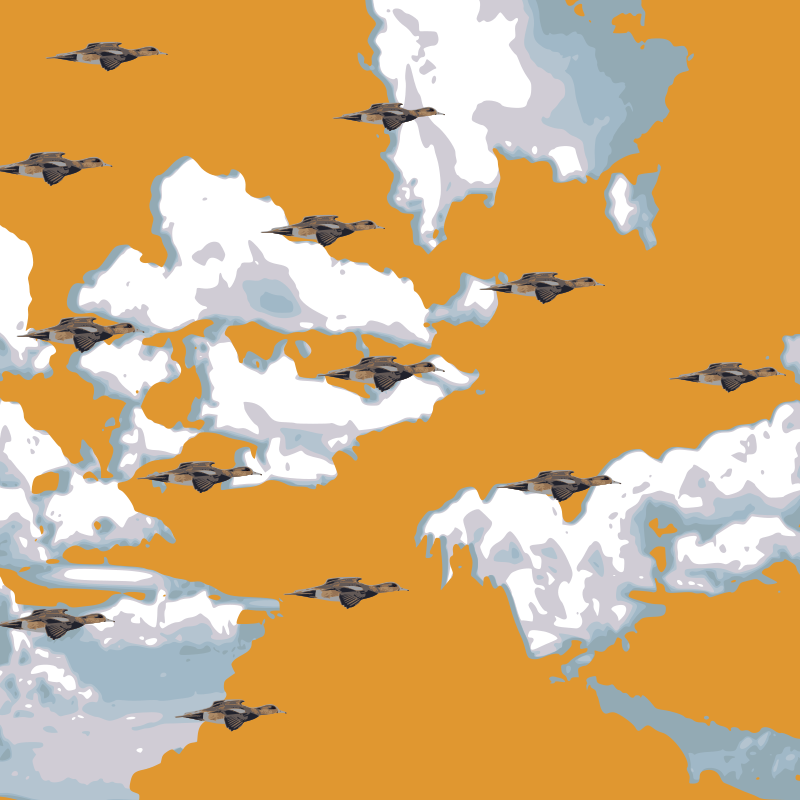 Ducks Flying Wallpaper
by yamachem - uploaded on April 15, 2015, 10:43 am
This is the remix of "Duck-widgeon ".

The image is widgeons or wigeons

which are flying in a flock in the sky with white clouds.

The original image which I referred to is titled "American-widgeon".

The original image can be seen here:   

http://www.copyrightfreephotos.hq101.com/v/nature/birds/ducks_geese_swans/American_Widgeon.jpg.html



       



The American wigeon (Anas americana), also American widgeon or baldpate, is a species of dabbling duck found in North America.
Tags

Safe for Work?

Yes