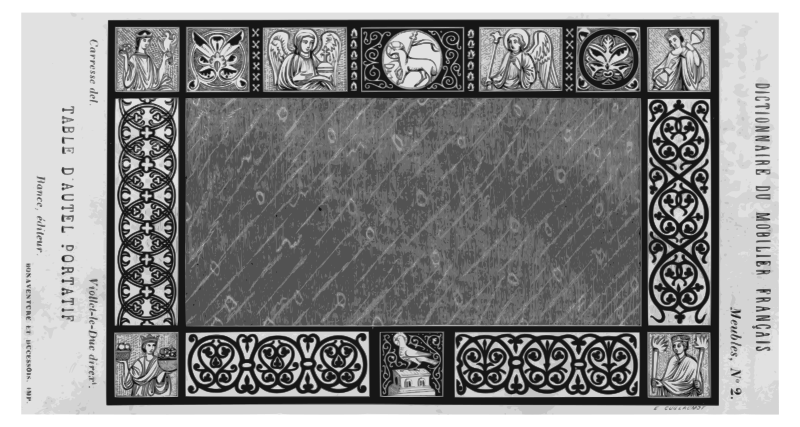 Altar-sacred table
by yamachem - uploaded on June 6, 2015, 4:07 am
An altar is any structure upon which offerings such as sacrifices and worship are made for religious purposes.

This original image is from the book titled "Dictionnaire raisonné du mobilier français de l'époque carlovingienne à la Renaissance. Première partie, Meubles / par M. Viollet-Le-Duc. " which was published in Paris in 1858.

Thus,it is into the Public Domain.

The book above is a dictionary written about French furniture.
Tags

19th-century France French Medieval Renaissance alter arts autel costume dictionary furniture table yamachem

Safe for Work?

Yes