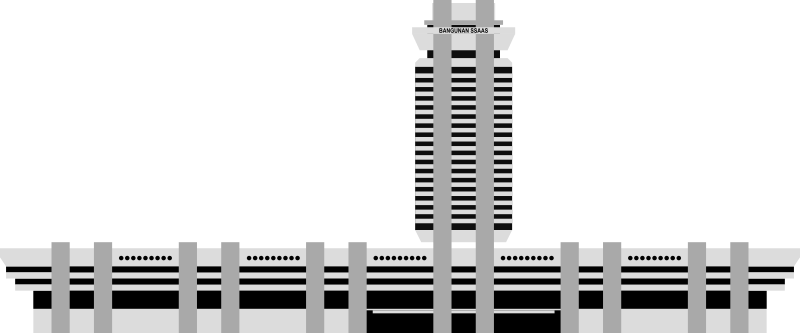 Sultan Salahuddin Abdul Aziz Shah Building, Shah Alam
by derkommander0916 - uploaded on November 9, 2015, 4:54 pm
The Sultan Salahuddin Abdul Aziz Shah Building housed the government of the Malaysian state of Selangor. It is located in Shah Alam, the capital of Selangor.



Built between 1982 and 1984, this building housed the Selangor State Government, the Menteri Besar, the Selangor State Legislative Assembly as well as various branches and agencies of the Selangor administration.



This building is named after Sultan Salahuddin Abdul Aziz Shah, who was the Sultan of Selangor from 1960 to 2001 and also the Yang di-Pertuan Agong of Malaysia (Head of State of Malaysia) between 1999 and 2001.
Tags

1980s administration building capital city government infrastructure malaysia politics selangor shah alam state

Safe for Work?

Yes