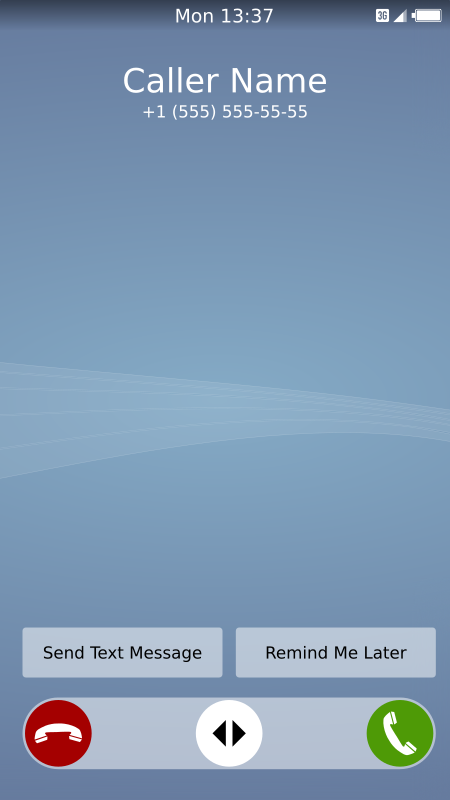 Smartphone incoming call screen
by usr_share - uploaded on November 18, 2016, 9:27 am
This is a picture that resembles an "incoming call" screen on a modern smartphone. It doesn't imitate any specific smartphone OS, but mixes elements of multiple together.

The background image is cloned with a blur filter to achieve easier text readability.

This image was reuploaded with a different text font specified, as the "open source font" previously used in it turned out to be a copyright-violating copy.
Tags

Safe for Work?

Yes