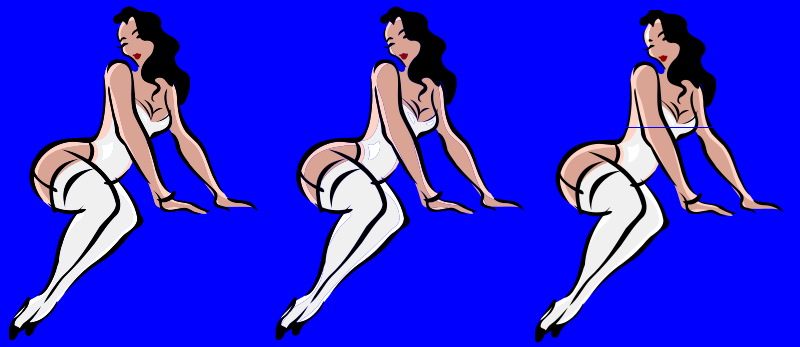 lingerie model remix rendering test
by Lazur URH - uploaded on January 27, 2017, 1:57 pm
A test image of different "gap filling" methods to overcome a basic issue with anti-aliasing.

Image on the left shows the original "cross-fade" filter -see if inkscape generates better thumbnail from it-.

In the middle there are no filters just the shapes next to eachother.

On the right every object is pulled in with an image filter primitive and composited in arithmetic mode to add up the alpha values.


Tags

lingerie underwear model lady woman girl abstract sexy remix+271618 anti-aliasing gap alpha compositing alpha test Lazur URH 2017

Safe for Work?

Yes