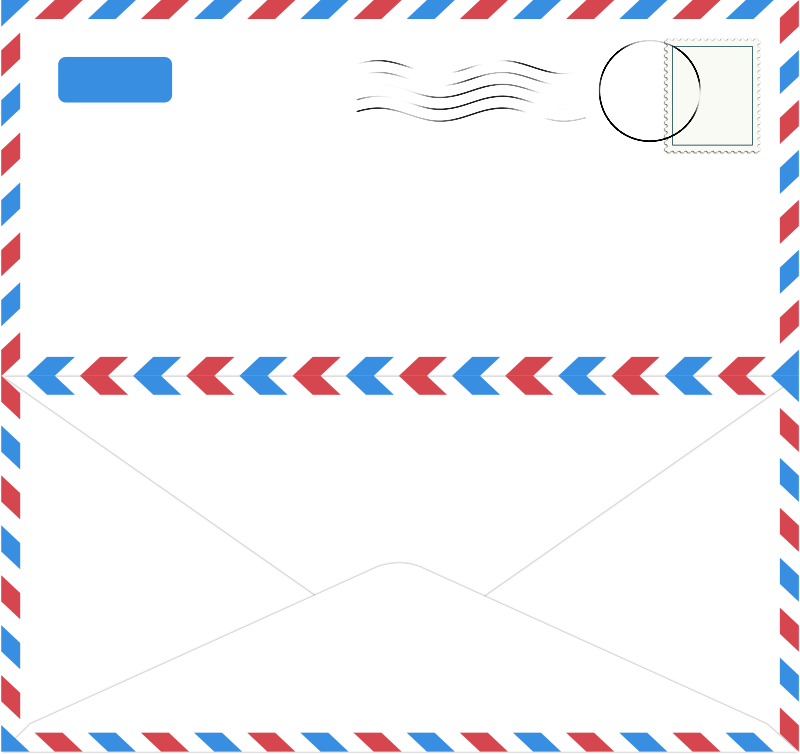 Air Mail Envelope
by Raf - uploaded on August 4, 2020, 1:37 pm
This vector file was created with Inkscape 1.0.

Free fonts used are "Special Elite" for the addresses and "Open Sans Semi-Bold" and "Open Sans Condensed" for the postmark. Install them before opening this svg-file.

Unlock the respective layer and then ungroup the object you want to change.

You can place your own picture inside the postal stamp and clip it.

With the Filter Editor you can change Base Frequency and Octaves of the "Postmark" filter.

Print borderless on A4 paper, cut off the lower third part and fold to have a "real" envelope look.