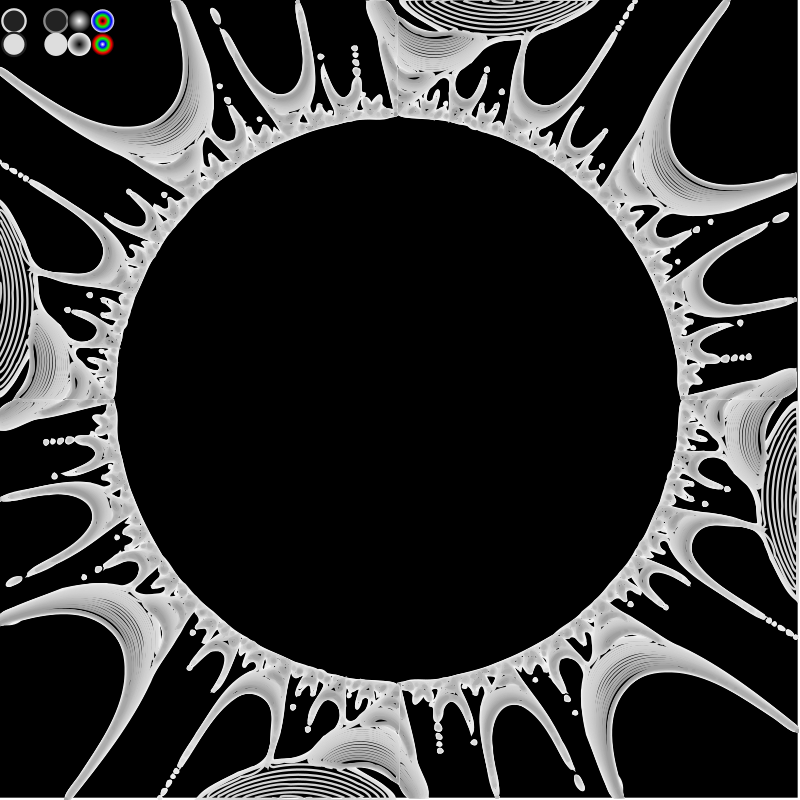 BlackHoleSun
by philx - uploaded on March 11, 2022, 4:56 pm
i guess this could be a frame. this is the julia set for 0,0, showing the 'outside' in bw. there is technically no 'inside' but im still trying to make it look cool. fun fact: julia sets are normally only symmetric rotated 180 but this one seems to be at 90.

fractals now go directly to jpeg - much smaller! then inverted, scanned by inkscape, and simplified. then restyled, filterized, and animated. just to see if it works.

click the circles to change the background and fill/stroke.



for me, the name comes from norah jones: https://www.youtube.com/watch?v=OTtvRBmDHCE

but i guess she was 'remixing' soundgarden.