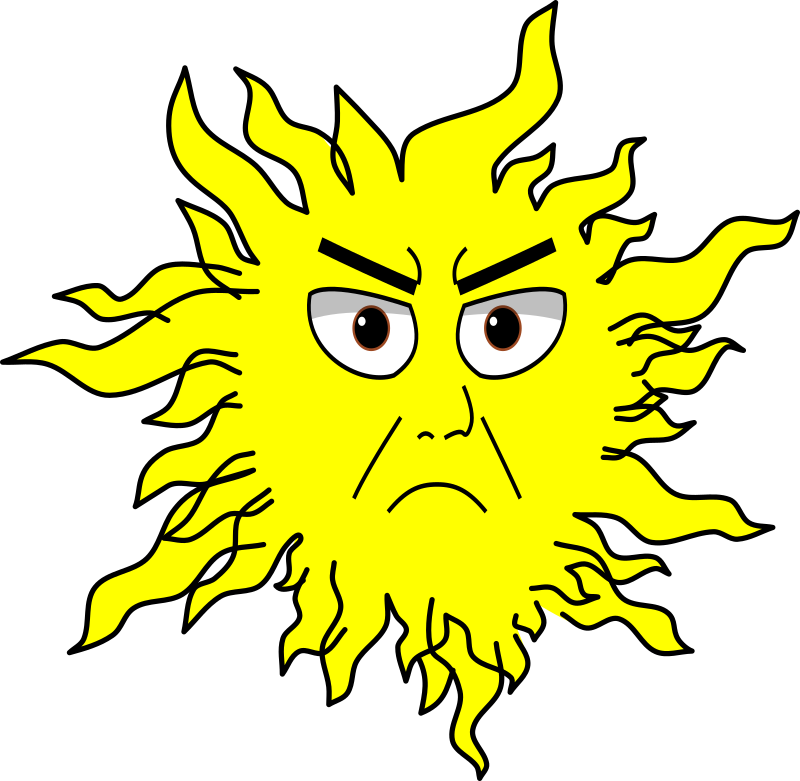 Angry Sun
by rpm - uploaded on April 9, 2022, 12:00 pm
This is a remix of "Sun with a face by Rones" by @Rones and "Basic emotions" by @dadim.

This past week the Sun put out 17 solar flares https://en.wikipedia.org/wiki/Solar_flare in a day, and added an X-class flare, the most intense kind. It then had two coronal mass ejections https://en.wikipedia.org/wiki/Coronal_mass_ejection which headed for the Earth. We were lucky that pretty much nothing came of it, this time.

So I came up with the idea of the Sun being angry. I don't really believe the Sun is sentient and can have emotions, but the image was one that came to me and I had to remix this up.

Thanks to @Rones and @dadim for the original artwork.
Tags

Filesize

31 k

Safe for Work?

Yes