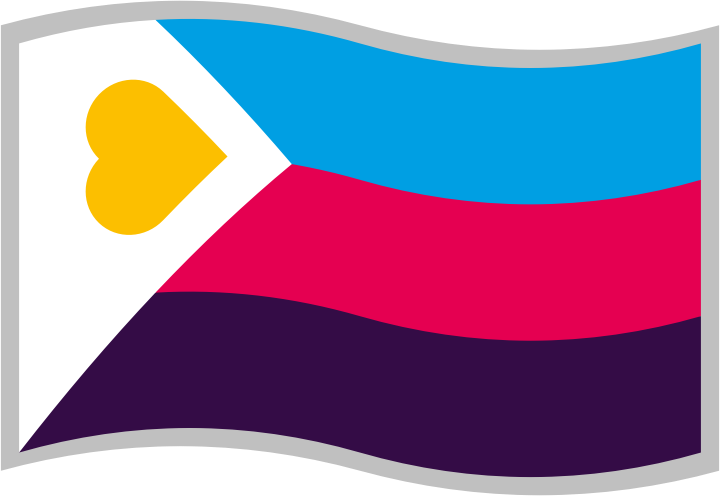 Tricolor polyamory pride flag
by skotan - uploaded on December 1, 2022, 8:06 pm
A rendition of the new polyamory pride flag from https://www.polyamproud.com/flag in the style of my other flag clip art; slightly curved to suggest waving in the wind; with a grey border for use on a background similar to any of the flag's colours.



The dimensions are not specified in the description on the polyamproud website. Starting from the dimensions in the released images, I rounded everything to ratios that made sense to me.



My rendition of the flag has a ratio width:length of 3:5 (when the length is measured along a straight horizontal line. It is longer when we account for the curves of the horizontal lines, but that's ignored in the scale of all my waving flag clip art. This has the same outline dimensions as my German flag with grey border clip art.)

The heart is a square with half-circles attached to two adjacent sides. The side length of that square is 2/9 of the flag width. The distance between the heart and the border of the white chevron is 1/9 of the flag width.
Tags

Filesize

2 k

Safe for Work?

Yes