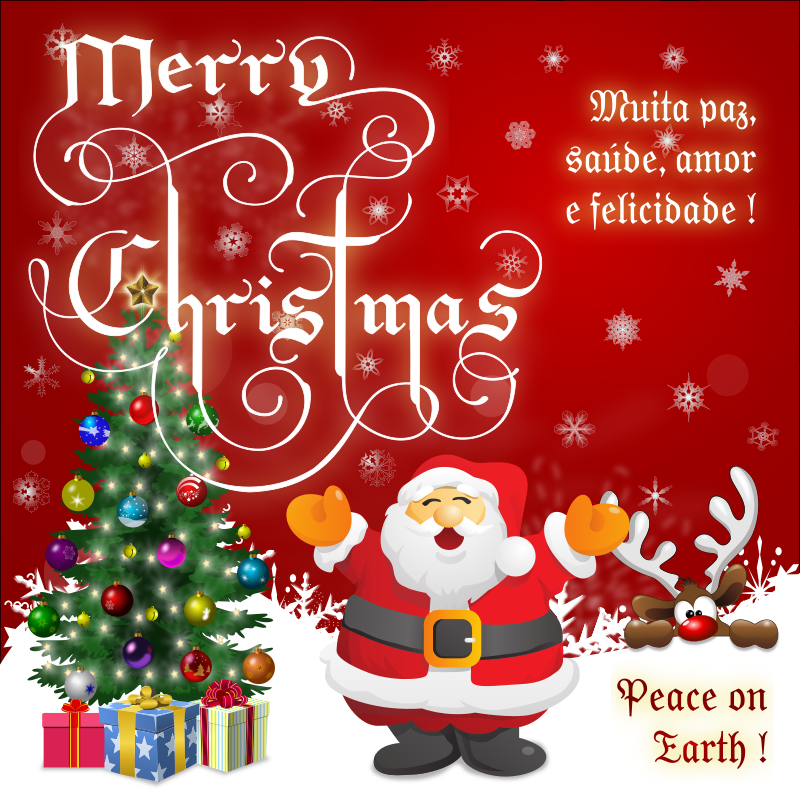 Merry, Merry Christmas !!
by andrecbarros - uploaded on December 24, 2014, 7:19 pm
A card I did with help of many elements from openclipart, particularly:

- snowflakes from arvin61r58, theresaknott, mobius, spacefem, dark_schmoo, molumen and lazur-urh (hope did not forget anyone);

- Nice Santa from buon-natale2012-by-scigola-173851;

- Card layout from christmas-card-by-uwesch-173835;

- Tree decorations from keistutis, lemonade, jarda, scigola and merlin2525;

- Tree from tree-silhouettes-by-chrisdesign-8764;

- Gifts from glitch, keistutis and monsterbraingames;

- Funny reindeer from funny-reindeer-by-cyberscooty-189656; :-)

- "Christmas" word from christmas-by-buggi-189438;



Many thanks to and peace to all.
Tags

Christmas MERRY Santa Snowflakes Xmas holidays2015 remix+173835 remix+173851 remix+189438 remix+189656 remix+8764

Safe for Work?

Yes