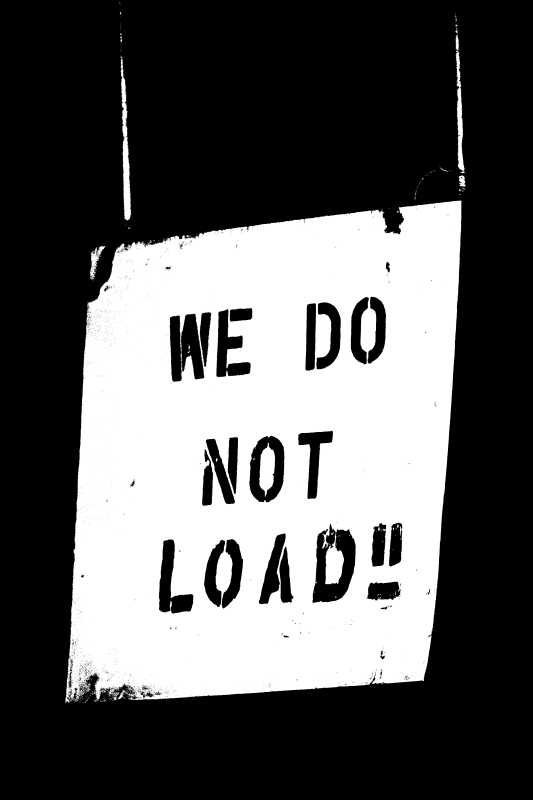 we do not load
by Lazur - uploaded on June 5, 2021, 2:02 pm
A sign saying "we do not load"

Traced from a photograph by Jon Tyson.

Original image was shared here:

https://unsplash.com/photos/kCpxfBlxfF4

-under unplash license:

https://unsplash.com/license

"...The Unsplash License is in the same spirit as the CC-0 License — the difference being that the Unsplash License does not include the right to compile photos from Unsplash to replicate a similar or competing service.

To summarize, the Unsplash License and the CC0 License:

Are both sublicensable and non-revocable

Both allow users to use photos for free, for personal and commercial purposes

Both don't require attribution

Therefore, unless you're attempting to create a similar or competing site to Unsplash using Unsplash photos, this change in License should not affect your use of Unsplash photos...

...Images can be used as a reference for illustrations and paintings.

These new works of art can be sold, as long as they were not created by automated means..."

Raster images and cliparts are two distinctive categories so I think it's fair to assume unplash is a great mining field for tracing and upload derivative works under cc0 license here.


Tags

Filesize

3036 k

Safe for Work?

Yes