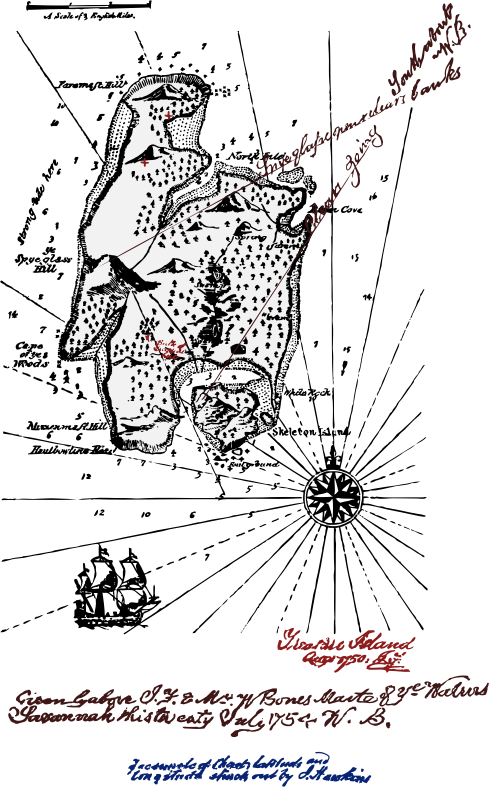 Treasure Island Pirate Map
by kinetoons - uploaded on October 2, 2014, 8:17 pm
Robert Louis Stevenson designed this map himself in 1883 for the original publication of the legendary pirate adventure novel Treasure Island.

This is THE archetypical map for buried treasure hunts! X marks the spot!

The image is in the public domain. And now you can have it in infinitely scalable vector format, without the background!
Tags

Safe for Work?

Yes