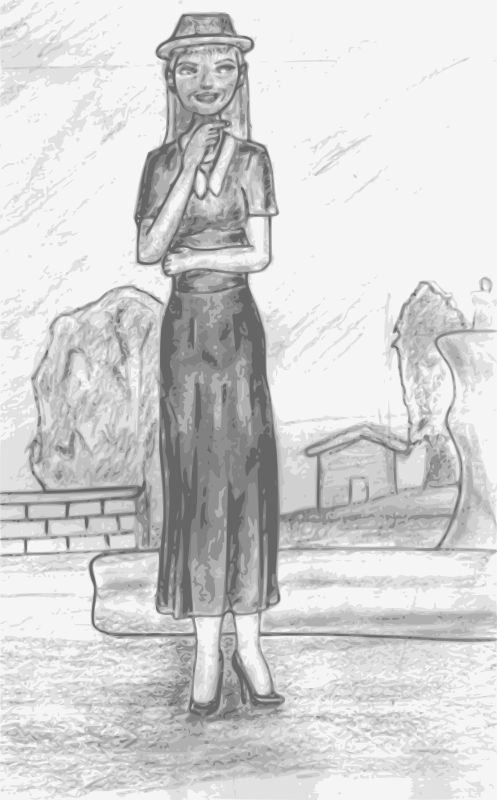 Thinking Woman Sketch 01
by EdR - uploaded on September 22, 2015, 2:12 am
A vectorized rough demo sketch of a woman standing near a fountain in a park. She's thinking about something.



Note that this was part of a two-page spread in my sketchbook, and that I inadvertently left off some of the image when I scanned it in. Maybe next time I will put both figures on the same page.



Thank you frankes for the dress lineart image that I used for inspiration for this person's outfit.
Tags

court courting courtly date dress guess guessing hat lady park person pose Public Speaking Semi-Realistic People standing thinking woman

Safe for Work?

Yes