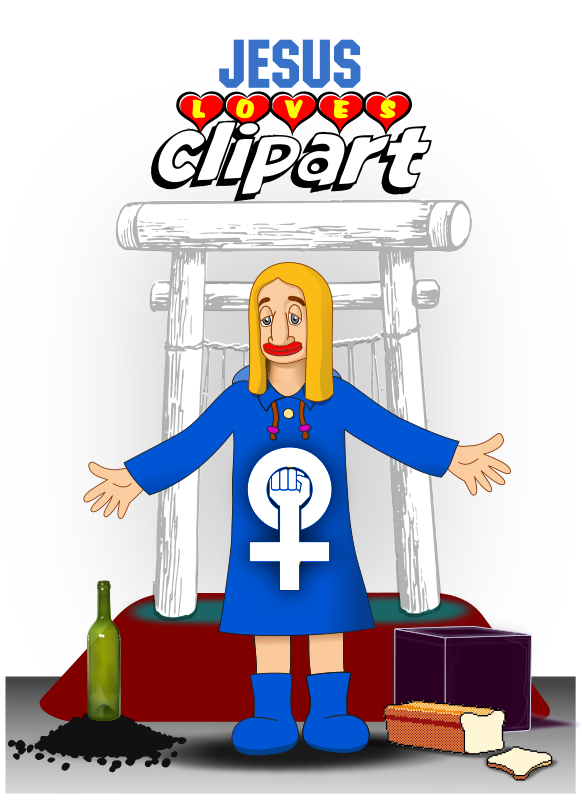 JESUS LOVES SHARING
by Hyperslower - uploaded on May 5, 2022, 8:22 am
Jesus is a man who probably existed. He would even have been born in the year 0. He was undoubtedly a very interesting, inspiring person, and many stories have emerged around his short life. In the Western world, it still has a lot of influence.

But, there are also many beliefs about it. AND here, with this clipart, I add one more belief: Jesus loves clipart.

For information, I start from the observation that Jesus loved solidarity and sharing (bread, wine, clothing,...). So, I deduce that if he is still alive, up there, he must appreciate seeing clipart created and exchanged (in the digital public domain). He who liked to speak with images, parables; I think he would like to see these cliparts (messages in pictures) circulated around the world. It's obviously not a certainty, it's a belief and it's also a little for fun that I imagine that.

------

In this clipart, I just drew jesus' head. so thanks to the other artists.

------

I hope I didn't offend people with this clipart and with my words.
Tags

sharing openclipart clipart jesus bread love remix+336713 remix+334787 remix+212911 remix+281862 remix+213889 remix+210608 remix+220112 belief remix+298179 fun heart man power wine inkscape

Filesize

884 k

Safe for Work?

Yes